FROM BRASH BOOKS

A STARRED REVIEW FOR "TRUE GRIFT"
Debut author Jack Bunker hit the big time by winning a coveted starred review from Publishers Weekly for his incredible new novel
TRUE GRIFT
. They said, in part:
This caper novel is a fun, fast read, kind of like Elmore Leonard meets Donald Westlake, or the Golf Channel hosting a season of "Better Call Saul."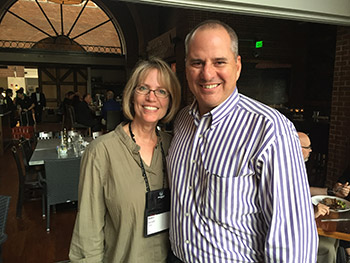 Robin Burcell and Jack Bunker at Bouchercon
That, plus rave reviews from New York Times bestselling authors like Joseph Wambaugh, Ron Hansen, and Joseph Finder, are making TRUE GRIFT the must-read book of the fall.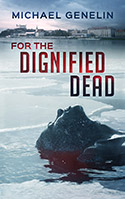 "FOR THE DIGNIFIED DEAD" WINS RAVES
TRUE GRIFT isn't the only Brash Book basking in the glow of acclaim from
Publishers Weekly
.
FOR THE DIGNIFIED DEAD
also got big kudos. Here's an excerpt:
The chilly European setting is the perfect backdrop to very dark deeds, and Matinova is a clever and capable heroine who's not afraid to buck the system to solve her cases. Those who like strong female characters and meticulously plotted procedurals will be rewarded.
A BRASH BOUCHERCON
Brash Books authors were out in force at Bouchercon in Raleigh and our own Craig Faustus Buck, author of
GO DOWN HARD
, won the Macavity Award.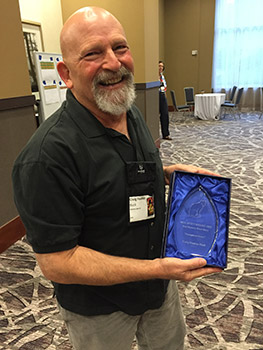 Craig Faustus Buck proudly displays his award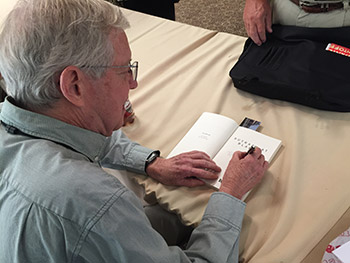 Bill Crider signing his book OUTRAGE AT BLANCO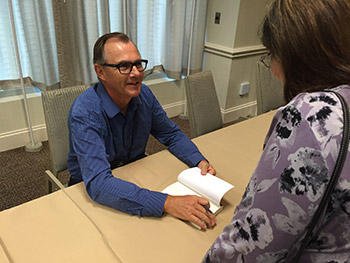 Philip Reed signs OFF & RUNNING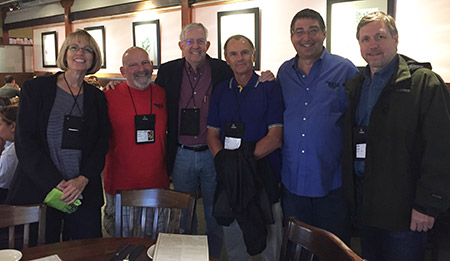 Five Brash authors and one proud publisher. Robin Burcell, Craig Faustus Buck, Bill Crider, Philip Reed, Lee Goldberg and Andy Straka
| | | |
| --- | --- | --- |
| Check out our latest videos! | | |
| | | |
| Our authors and founders discuss writing, publishing, and reveal the inside stories behind Brash Books and the crime novels that we publish. | | |
Do you want more? Then let's get social...